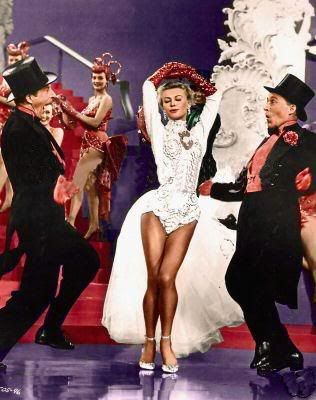 Definitely a movie to avoid if triggers are a problem.  As a little girl I would watch it every Christmas and sometimes when it wasn't, just because it was Lisa's favourite movie! The dancing, the singing and the romance along with the beautiful costumes and glamorous stars kept us enthralled for hours.

Vera-Ellen was the beauty that dominated every scene with her enormous presence, dazzling blonde hair, blue eyes and tiny waist! She was so light she could be thrown like a rag doll but she was so graceful that she always moved so beautifully.
Reading up on the movie I've just learnt that she battled anorexia through her 30s and had the smallest waist in Hollywood.  Those high necklines she wears throughout the movie despite v-necks being the fashion, they were covering her neck because she was ageing so quickly!
A beautiful movie but I'm so sick of every thing I watch bringing up "issues" for me!